South Metro Market
Stats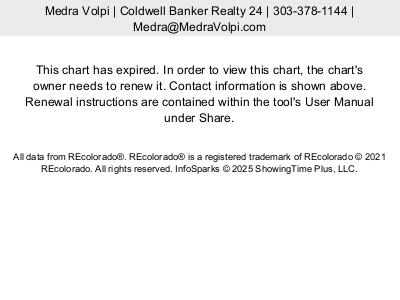 Client
Testimonials
Medra was my buy-side agent on the 2011 purchase of my condo in Centennial, CO, and in 2017 was my sell-side agent for the same property. My experience with her has been nothing short of outstanding. Both transactions proceeded very smoothly, and any challenges were quickly overcome with excellent planning. Her integrity is above reproach. I would recommend Medra to …
  -P. Kramer, Client
We were so grateful to have Medra as our agent. As we navigated the process of selling and buying a home, we found what we wanted evolved from what we initially thought we were looking for. Medra was patient with us and made sure that we found the home that was the best fit for us. She made sure it was our choice but always had our best interest at front. We couldn't …
  -Lea G., Client
We felt we were in extremely capable hands every step of the way. Medra is a true professional; she is knowledgeable, courteous, and communicative, and at every step she advocated for our best interests. We can't recommend her highly enough.
  -Sylvia C., Client
Medra is the best realtor I've worked with. She's the definition of expert in the industry. She's prompt, professional, and a masterful negotiator. She has deep knowledge of the greater Denver metro area which is helpful as you both look to sell or purchase a new home - both of which she supported me with - both during the pandemic. I can't recommend Medra enough!
  -Amanda T., Client
This is the fourth transaction i've completed with Medra. She is hard working, detailed, and helped sell my house for more then asking price including navigating several tricky circumstances. I would highly recommend.
  -Daniel Macleay, Client
Denver Metro Market
Stats
Recent
Sales
Centennial, CO
beds
baths