South Metro Market
Stats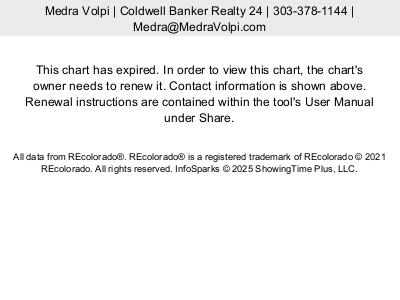 Client
Testimonials
Medra is the best of the best. She will fight for you and get you what you want. She is a strong negotiator with vast experience and comes highly recommended!
  -R. Shane Harmon, Client
Medra has been my Realtor for over 15 years. First as an investor and recently when I sold my personal residence. There is NO ONE more skilled at what they do. She does amazing things in guiding you to get your House ready to sell for TOP DOLLAR. She is the consummate professional and works with a team of professionals in putting together marketing materials, staging …
  -Tom M., Client
If you are looking to purchase or sell real estate in Denver, then you will want to work with Medra. She handled the purchase of our new home in Colorado, and every step of the way she was communicating and pushing towards finding the perfect home based on our checklist of requests. Medra didn't try to force something that didn't fit either in budget or in minimum …
  -C. Vinton, Client
Medra helped me for a second time sell and buy a home in the Aurora area. She is exceptionally knowledgeable and helpful and always responded to my many questions in a very timely manner. She was very aware of our needs as my family and I move into the next stage of our lives and helped us through a challenging time with encouragement and kindness. Finding the right …
  -Vicky Sinclair, Client
Very knowledgeable about what it takes to sell a home. Expertly stages and shows a home and put a lot of effort into presenting our home to sell. Communicated what needed to be done and in what timeframe in order to put the best product on the market. Used multiple media outlets to market home and made the home visible to many potential buyers through various avenues.
  -Lea G., Client
Denver Metro Market
Stats
Recent
Sales
Castle Rock, CO
beds
baths